Marietta Tree Service Providers
Many homeowners find it quite challenging to find a tree trimming and tree removal company in Marietta, Georgia. If the tree trimming is not done properly, it can damage your landscape and your tree. Additionally, inexperienced workers can accidentally damage your home, property or driveway.
Steps to Finding the Best Marietta Tree Removal Company
When choosing a tree trimming service, look for one that has been in business for years and has many satisfied customers. Whether you need residential or commercial tree care service in Marietta our team has the experience for all your needs.
We stand behind our work- just ask our customers. Each member of our team is highly trained to ensure your property and landscape is protected. Our Marietta tree removal experts use the latest tree pruning and tree removal techniques.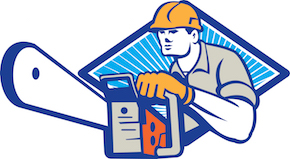 Beautify Your Property By Removing Dead Trees
Our expert Marietta tree technicians can improve the curb appeal of your home or office.
If sick or dying trees are left unattended, they can damage your landscape or structures on your property.
These trees can pose liability and safety issues in addition to decreasing your property's curb appeal. We offer a free consultation to help determine which tree services are needed for your property. One of our skilled service representatives will visit your location and walk your property line with you looking for any potential problems. Then, we will give you an estimate.
What Questions to Ask Your Tree Removal Service Company
– Do you have insurance for removing trees? A tree removal company should carry both liability and workman's comp insurance to protect you, your property and their workers?
– Are you a licensed tree removal company? All contractors in the Marietta, Georgia area should be fully licensed.
– Do you have references? Ask to see the references and contact several.
– How long have you been in the tree service business? You should not take a chance on hiring a company that is just starting out. It takes years of training to safely prune and remove trees.
Trimming trees and removing trees can be very dangerous if you do not know what you are doing. A larger tree is more difficult to prune or remove than a smaller tree is. Our Marietta tree removal experts have years of experience and use the latest state of the art tree trimming and removal equipment to get the job done safely, quickly and affordably.
We are fully bonded and insured to do all types of tree care services in the state of Georgia.
We take preventative measures to help prevent damage to your landscape or property. We offer long-term solutions to ensure your landscape not only looks great, but the trees in your landscape are healthy.
We know how to properly prune your trees to promote fullness. If a tree should be removed, we will let you know that too. Our staff is all professionally trained and our prices are fair and competitive.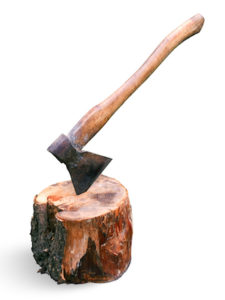 We work hard to ensure you are completely satisfied with the end result of our tree trimming service. When you contact us, you can rest assured that it is money well spent.
Most homeowners have no idea how much it costs to have a tree trimmed or removed. This can create a lot of stress. Our goal is to provide you with the information you need to make an informed decision on your tree trimming needs. With our Marietta tree trimming and removal service, you will get five things:
1. We understand how important your time is. We will come to your home at a time that is convenient for you.
2. We will listen to what you say and will treat you with honesty and respect. Our technician's suggestions are based on years of experience.
3. We will never try to persuade you into services that you do not need.
4. We will offer you a written competitive quote. When it comes to us, there are no surprises.
5. Our estimate service is free and you are under no obligation. We want you to choose our company because we are professional, affordable, honest and qualified to handle all of your tree trimming and tree removal needs.
Contact us today by filling out our form to receive a no-obligation free consultation. We will contact you as quickly as possible to set up your appointment.
If you are unsure if your trees need to be trimmed, it is time to give us a call. We offer free consultations and estimates to homeowners just like you. Our certified tree professional will examine the trees on your property and suggest which services you need.
We will analyze your landscape and the health of your trees. Then, we will give you an honest and professional opinion on whether or not you need our services. All of this is done complimentary and you are under no obligation whatsoever.