Roswell, Georgia Quality Tree Removal Service
Everybody wants to have their Roswell, Georgia trees and lawns looking their best at all times, and for good reason. Homeowners should take pride in their properties.
Remember the old saying about a man's home being his castle. So shouldn't your cherished property get the royal treatment?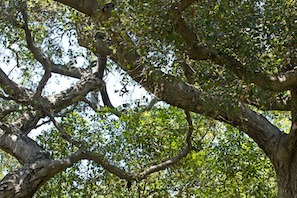 There are times when you might need something more than just regular lawn care.
We have come across lots of properties where the hedges were trimmed well and grass was well cut, but there were just a couple of Trees that seemed off, and it wasn't something that couldn't be fixed by our team of professional tree removal technicians.
If you have several sick or dying trees on your grounds or a big dead tree in the yard, they will really stick out and make your property very unattractive. One of the biggest problems is so many property owners worry about finding the absolute perfect tree removal company. We completely understand. Nobody likes having huge ugly stumps where there used to be trees, or having gigantic gaping holes in their yards where a stump has been removed.
That's when you need to get help from our Roswell Tree Removal Experts that really knows what they are doing and genuinely cares about their reputation in their local community. Here at SCS Tree Service, we are very well aware that we are part of our community. When dealing with stump removal, stump grinding and tree removal services in Roswell, Georgia we always do our best to offer the finest services to our customers.
Reason #1: Limb and Tree Removal Can Prevent Rodent and Squirrel Damage
Trees can be very beautiful and provide very nice shade. However, frequently when they were planted many years ago, they were put too close to the house.
This makes it easy for racoons, squirrels and other animals to use the outreached branches to get into your attic and dig into the insulation and damage the roof as well.
If trees have been planted far enough away from the house, some expert pruning of the branches might take care of the problem, if the distance from the tree to the roof of the house is far enough away that it makes it impractical for animals to nest in your house.
However, when trees have been planted too close to your house, you might want to be sure that the foundation isn't getting damaged by tree roots.
In these types of situations, you need to have an experienced tree service who knows how to handle all of the potential situations that may arise. From ensuring your building's future stability to emergency storm damage services, you can depend on us to do the job right the first time!
If you call  our hard working and honest professionals, it may also help you to prevent having to make as many calls in the future for pest control. Everybody wins in this case.
Reason #2: Unhealthy Tree Removal Helps To Contain Spread Of Damage And Disease
Beautiful trees sometimes get disease, invasive tree insects or fungal infections. It is unfortunate when this happens.
However, if you act right away to completely remove one or more trees that show early signs of a problem, it can save your property from the unsightly appearance of sick or dead trees, and it can help to prevent or slow down healthy trees from experiencing the same type of damage.
We proudly serve the Roswell, Georgia area. We would be very happy to check out your property to make sure everything looks good or remove any trees causing a visual blight or posing a threat of some kind.
Reason #3: Opt For Tree Removal Now So It Doesn't Get Worse Later On!
One of the major reasons why you should take care of any badly placed, dying or sick trees is because these problems usually get worse over time. Fungus and disease can end up spreading to healthy trees, a few big storms can cause more damage to trees and continued growth often leads to branch and root problems.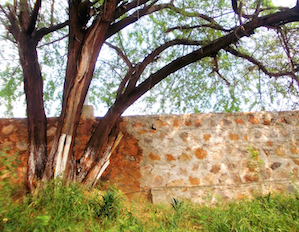 If you take care of these problems early on, it really can pay down the road, both in terms of safety and money.
Why take chances when you can call upon our professional tree services instead?
We can help to remove any problematic trees, the stumps, and fill in the holes in the ground so that your property looks beautiful once again.
Our experienced professionals can be relied upon to manage all of your tree removal needs in the Roswell, Georgia area.
Please contact SCS Tree Services today and talk with one of our experienced tree professionals so that you can get the effective, safe and fast tree removal services you need for your property. We will effectively, quickly and always put safety first. You can definitely count on us for all your tree removal needs!