Tree Service in Marietta, GA
Cost Effective Tree Service Marietta GA
Undoubtedly, trees are an essential part of any landscape or garden. Nonetheless, occasionally, they have to be removed in the event of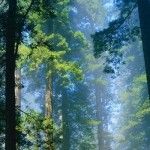 an emergency. SCS Tree Service is a fully insured and licensed tree service, Marietta GA firm that has more than 20 years of tree industry experience. The tree services we provide are as follows:
Free Quotes — Every project is different, so we price everything on an individual basis. We offer you a comprehensive plan, detailing exactly what we will deliver. All of our quotes will be realistic, accurate and cost effective.
Tree Removal — Our tree removal methods depend on the circumstances. Sometimes, we can easily drop a tree where it stands. However, with the majority of our removals, a tree will need to be scaled by a climber, who will take it down in parts. In a worst case scenario, when a tree is too dangerous to scale, our tree removal Marietta GA team will utilize a crane to slice it up into pieces.
Tree Triming — We will raise the canopy and lower limbs of a tree. Also, we will clean out the sucker growth and deadwood. Throughout the summer, tree trims ought to be limited to a maximum of twenty percent.
Tree Pruning — We clean the inner canopy of secondary growth and dead limbs. This stops the tree from blowing over. This service increases a tree's wind resistance during a storm.
Grading and Cleanup Services — We will take away any shrubs, trees, logs, limbs and tree stumps from your property. Also, we can clear your property for construction (or landscape development) in future. We employ cutting edge technology to deliver your project to schedule, and within budget.
24/7 Service — You can call us at any time of the day or night to tackle any emergency tree removal needs. Our top Marietta GA tree services specialists are disaster management experts. Thus, they understand how to deal with insurance companies, to ensure that everything is taken care of for you.
Our SCS Tree Services Marietta GA team is the perfect choice for any type of hazardous tree problems that need to be handled professionally and safely. Our knowledgeable tree service staff undergo regular training in new technologies, so they remain up to date with best industry practices. Better still, our expert team will ensure that no harm is ever caused to properties or landscape.
Get in Touch
Need a reliable tree service company in Marietta, GA? You don't have to look too far than SCS Tree Service. You can get in touch with us by calling the number above or through email. Another way is to contact us by filling out the form. As one of the oldest tree service companies in the area, we look forward to hearing from you!