The Best Tree Service In Roswell GA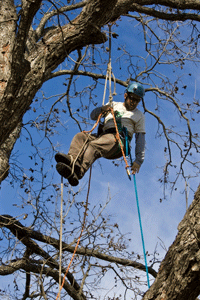 Every year home owners find their way to emergency rooms around the country because they have decided to prune, top off, or trim their own trees in order to save a few dollars. Tree trimming can be a very dangerous job that should be left to professionals who will work with the proper equipment. Unless you want to put money into the pockets of your local emergency room physician or roofing contractor, you should consider hiring the services of the best tree service in Roswell, GA. Hire SCS Trees.
What We Do
To keep trees healthy, they should regularly be pruned, trimmed, and removed completely when they begin to rot. Before proceeding with the task on their own, homeowners should consider a few things.
Property damage may occur if tree trimming or removal is done incorrectly. Heavy limbs and falling trees can damage the roof or other structural components if their fall is not carefully controlled.
The tools of the trade can easily cause major injuries if not used carefully. As professional tree trimmers, we are trained to position ourselves and only work when we are secure to eliminate the risk of a grave bodily injury.
Most homeowners underestimate the amount of cleanup they will need to do after the job is complete. Professional companies come prepared with a plan to pick up the debris and remove it from your property.
We know that you want to avoid problems like this, so we encourage you to give us a call to see what we have to offer. As professionals we make safety, your property, and your satisfaction our highest priorities. We offer a no obligation free estimate and we will list everything that we will do for that estimated charge. You will know your cost up front and will not be surprised by additional charges tacked on at the end.
Our hope is that when we have completed the job, you will only be left with our card and your complete satisfaction. We have stayed in business because our customers like our work enough to recommend us to their friends and family. We are proud to stand head and shoulders above our competition.
The Best Tree Service In Roswell, GA
No matter what tree service you do business with, there are a few things that you need to look for to find the best tree service for your needs. We hope that you will choose us, but here are some key points that you must insist upon.
The workmen must be experienced and well-trained. Each crew member will be assigned a specific job. When they do their job properly, then your home and our workers will be protected. We appreciate your business and show it through our respectful behavior.
Any tree service should be fully insured and bonded. We work safely but should an accident occur, your property will be covered. Since the workers are fully bonded, you can trust them while they are on your property.
When the job is complete, the customer should be satisfied. This means that we did what we said we would do and we have met our commitment to you.
You should never have to do any cleanup after the job is done. In fact, except for the great condition of your trees, we work to ensure that you never notice that we were there. We clean up our work space when the job is done and remove all debris.
Get The Best Tree Service In Roswell, GA
If you are ready to trim your trees or clean up your property, we are happy to provide a free estimate with no obligation. We promise to handle any job, no matter how large, in a professional and safe manner. We care about you and your property.
Simply click HERE to go to our Contact Page where you can request a free estimate and someone will call you right away.
Or if you are having an emergency, please call us right now at 678-710-9935. We are available for 24/7 emergencies!