Fast, Reliable & Affordable Tree Removal Service
SCS Tree Service is an expert in the safe removal of unwanted trees. There are a number of reasons for the need for tree removal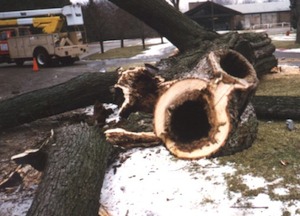 including:
Dead and dangerous trees that could topple in a storm,

Dangerous situations with trees or limbs with imminent accident possibilities,

Tree limbs hanging precariously over your driveway or home,

Fallen limbs or trees blocking the driveway or lying around the yard,

Harmful pathogen infestation

rendering a tree harmful for surrounding greenery,

Enhancing the aesthetics of your home,

or simply allowing more light for your other trees and landscaping to flourish.
Please do not wait for any of these situations to deteriorate. Call us right away. SCS Tree Removal is a full service company that offers tailor made services to our customers. Our experts will be able to identify what trees need to be removed for the safest and healthiest outcome for your home and property.
Georgia is home to several varieties of trees that may cause problems for homeowners.
Pine Trees
Ten species of pine trees grow throughout the state of Georgia, including the eastern white, lob-lolly, long leaf, pitch, pond, shortleaf, slash, spruce, table mountain and Virginia pines. Some of these pines can grow up to 80 feet tall. At this height they can be a serious danger to a home and the surrounding areas.
Yellow Poplar/ Tulip Poplar
A deciduous tree that grows throughout the southeast, the yellow poplar is common in Georgia. The tree grows rapidly, and does best with lots of sun and moist soil with good drainage. In an open environment, it can reach as tall as 100 feet with a width of up to 40 feet. Some customers find that these poplars shade their landscape too much as they are such large trees.
Sweet Gum Trees
This is another extremely common tree in Georgia. Although the foliage is pleasant in the fall, the Sweet Gum tree drops a large amount of round prickly fruit and grows 60′-70′, with a 45′ spread.
Oak Trees
The majestic Live Oak tree is a favorite in Georgia. However this large and beautiful tree is susceptible to disease and rot. Its distinctive limb growth often results in limbs that have grown out over homes, play areas and driveways – creating a potentially hazardous situation.
Tree Removal Services:
Tree Services: