Woodstock Tree Removal Company Offers Trusted and Reliable Services
Tree Services For Woodstock, Georgia
SCS Trees is based in Woodstock and offers premier tree pruning, tree trimming, tree removal, land clearing,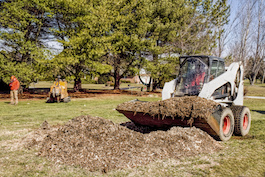 deadwood removal, tree removal to businesses and homes.
What really sets us apart from our competitors is definitely our trusted reliability and pricing.  We are miles ahead of other tree service companies in Woodstock, Georgia when it comes to those characteristics.
Our tree removal technicians are all fully bonded, insured and licensed.   We pride ourselves in providing customers the  strictest standards from the tree service industry.
Reasons You Should Hire SCS Tree Service In Woodstock, GA
We are experienced, professional, reliable, honest and much more!  Just talk to any of our commercial or residential customers and they all will make the same positive comments about our communication, friendliness, speed and workmanship.
It is very important to hire a Woodstock tree service company that perfectly understands what your needs are.  Otherwise you will end up being unsatisfied.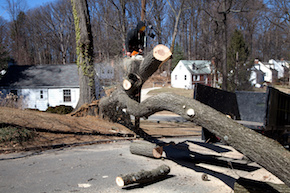 Also make sure that the company is fully equipped with all of the state of the art equipment needs for stump removal, tree trimming and tree removal.
It is important due to the fact that using outdated, older equipment might result in your Woodstock tree work being delayed and accidents could even take place that involved your property or people on your property.
SCS Trees has always avoided these issues through reinvesting into our business continuously through buying powerful, new equipment and following industry safety procedures.  We can completely take care of all of your tree service needs in Woodstock, efficiently, quickly and safely.
Reasonable Tree Service Prices In Woodstock
These days, price is more important than it ever has been.
Everybody is price conscious today.  Woodstock Tree Service offers a unique yet simple and reasonable price point that really makes us stand out.
We have developed a solid reputation within the Woodstock area due to providing very high quality tree work for a fair and reasonable price. 
We want to keep our customers, so our focus has always been to either service your trees every year during the months of spring and summer or service your trees all year around.  Because we offer fair pricing to our commercial and residential customers, they return to us year after year.   
Tree Removal In Woodstock GA
We take great pride in the tree removal service that we provide.  It isn't because we love tearing down beautiful trees, but because we're so efficient, experienced and skilled at Woodstock tree removal.
Our tree technicians over the years have been able to combine our modern equipment with time tested procedures to make everything run smoothly.
There are many different reasons why trees fall.  They may include: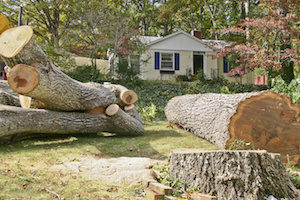 – Old age
– Decay, disease, death
– Damage from weather (wind, lightning, ice, snow, rain)
Whatever the reason might be, we are very confident we can remove your tree for you no matter what the situation is or what size it may be.
We have removed large branches and trees from cars, buildings, roofs, garages, power lines and more.  All of our tree removal technicians are completely insured and licensed.  If you have storm damage, were insurance claim friendly as well.
Woodstock, GA Tree Pruning Services
Tree pruning is an extremely delicate thing to do.  Every tree species might require a different method.
That is why it is very important that whoever you hire for doing tree trimming or tree pruning for you, knows exactly what they are doing.
We perform Woodstock tree pruning services all twelve months out of the year and also annually during the summer and spring for commercial and residential clients in Woodstock.
We employ common procedures like elevating, thinning and crown reduction. 
Pruning is quite useful for numerous things, including:  
– Reducing stress on the support system of your tree
– Maintaining structural support
– Decreasing potential liabilities due to falling branches
– Removes dead branches and deadwood
– Help more sunlight to be directed onto your lawn
– Increases the appearance and health of your trees
In addition, tree pruning may have a positive, nice financial effect on your property's value.
If you fail to take good care of the trees on your property it could go in the opposite direction and you could lose value.
That is why it is always important that you keep your trees looking beautiful and healthy.  In the end it does pay off.  Contact us today to request a quote or evaluation.