Watch Out For Storm Damage From Trees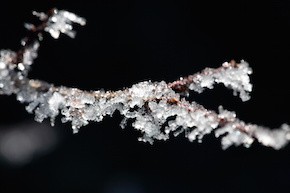 Winter storms can do a lot of damage in a short period of time and there are many people who are left unaware of the damage that can be done to their trees when this happens. Your trees should be securely in place and should be protected in a way where the winter storm does not cause massive damage that is irreparable. If you look around during a winter storm, you will notice many trees that have fallen down and been blown away. Make sure this does not happen to your own Marietta trees moving forward. Here are four important reasons why you should be looking to go with the pros when it comes to getting those trees looked at.
Comprehensive Tree Evaluations
A comprehensive solution encompasses a set of steps that have to be followed for your expectations to be met. This involves the diagnosis of the tree to ensure it is healthy and ready for an upcoming storm, planning the right approach to protect it, and then carrying out this plan effectively. This is what a comprehensive solution is all about and that is what a client gets when going with the best.
Any of these steps being ignored will result in the tree getting knocked over when the winter storm comes rolling around.  Leaving you with an emergency storm cleanup.
Timely Tree Service
This is something most clients are after because no one wants to have this looming over their head without a proper solution in place. The winter storm could be right around the corner and if the tree specialist is not able to do the work quickly, while still maintaining the highest standards in terms of quality, you are going to be left scratching your head and panicking as to what is going to happen.
This is where the right solution is to always go with the best tree service in Marietta that is equipped to handle your needs effective immediately.
Effective Marietta Tree Care
You will always want an effective solution because that is why you go with the professionals in the first place. However, what does it mean to go with a professional that is effective? The idea is to go with someone that is organized and timely with their results, but also is able to ensure the job is done in a manner where the tree does not get damaged or cause damage in the winter storms. Your main goal is to protect the tree and that is what you are going to get with a professional who is ready to tackle the problem head on.
Winter storms are ruthless and you have to go with the most efficient specialist who has been able to help others with similar issues in the past. This is why you have to go with an experienced name for efficient results. Anything less than this is never going to be sufficient.
Prevention Tips On Tree Damage In Marietta
The best part about going with a top reviewed tree service is that you are going to get tips that will help in the short and long run. You don't just want the tree professional to come in and JUST do the work for you because that might not end up helping when the next major issue occurs. This is why you want to go with a professional tree service that is able to not only do the work for you, but also educate you along the way to help you get the most out of the tree in general. This is what separates us from the rest and that is what you should be looking for.
These additional tips are what can ensure you never have to fret about the safety of your trees again moving forward.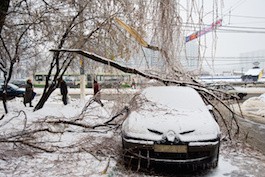 If you are looking to get your Marietta, GA trees evaluated, you have to go with the top rated tree removal professionals in town and that is where you go with SCS Tree Service. For more information on what type of servicing you can get and when you can get it visit http://www.scstrees.com. You will be able to reap the benefits of working with the pros who understand what is required to have those trees taken care of for the winter storm. The havoc that can be wreaked from a winter storm should not become the "root" cause for your trees to fall down and/or get damaged.
---