Tree Services In Marietta That Prevent Damage To Your Home
Examine Your Trees
If you own a piece or property, then you need to be able to identify the signs of any potential tree hazards. Many property owners have called our team at SCS Trees to provide them with a certified tree professional that can identify any potential tree hazards.
There are a few things homeowners can look out for when it comes to identifying tree hazards, and some of those things will be discussed in the rest of this article.
However, you should hire a Marietta, GA tree professional if you are concerned about trees on your property.
You should take the time to inspect your trees, stems, as well as the soil throughout your property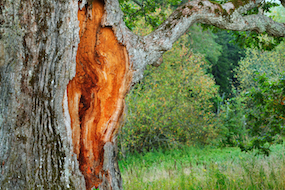 , and you should inspect and assess larger trees, which includes Elms, Maples and Oaks, as they are quite big and they carry a larger liability.
Also, it is worth pointing out that it is quite common to find tree trunks growing from a single base or trees with a number of leaders. Analyze the striation within the tree, as this is how you can identify if the union is weak.
If there is a V shape, then this can lead to splitting, but pruning or cabling can usually correct this issue.
Branches can become weak due to weathering that they endure throughout the years, and you can usually spot this by looking out for cracks where the branches meet, or there may be wrinkles that stick out like a sore thumb or even bulging.
This issue can usually be taken care of by having the link removed or having the tree trimmed, but cabling can also be done, which is good if you want the tree's shape to remain.
Signs Of Damage To Trees
Signs to look for in a decaying tree include hollow pockets, cavities and bark peelings, and if a tree is decayed, then there is a chance it will need to be removed. Usually when someone tries to preserve a dying tree, it still leads to it needing to be removed.
Leaning trees poise a very high liability, and this is usually because the soil contains pockets or three tree has just grown that way, which is a result of wanting more sunlight exposure. If there are pockets in the soil where the tree's base is, then it creates an unstable environment, and if this is the case, then you will want to take care of this liability, and the best way to do this is by removing the tree.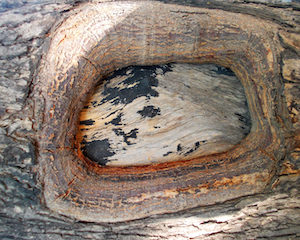 Ideally, you will want to remove the tree as soon as possible because the last thing you want is for the tree to end up falling and landing on your property or someone else's property.
Something that is common among all types of trees is dead wood. Simply look out for trees that have leaves that are all brown, or if there is no foliage present at all.
Pruning Sick Trees In Marietta Can Help
We can provide tree pruning services that will help you remove broken branches, as well as dead wood and tree shaping, as well as thinning and so forth.
Our Marietta Tree Services can ensure that further danger will be prevented and the health of the trees will be enhanced.
We work closely with owners of homes and businesses. We can help you identify tree hazards. Contact us today.